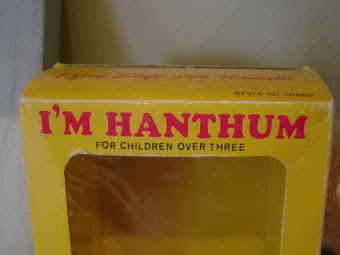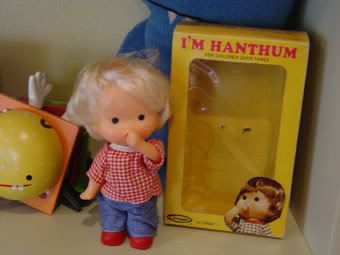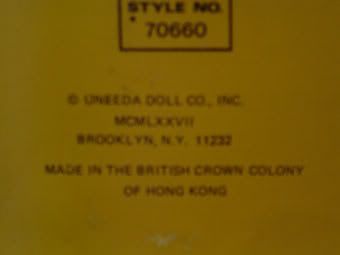 This is Hanthum - Candy found him and couldn't stop laughing when she was showing Nicho. He is so cool - he sucks his thumb!! And he has

rooted

hair and a shiny bum. The greatest thing is, and the real reason why we adopted him is that on the back (you may not be able to read it, wonky hands when taking photo) it says - "

Made in the British Crown Colony of Hong Kong"

HK used to make a lot of toys, but don't make any any more. We love Hanthum.