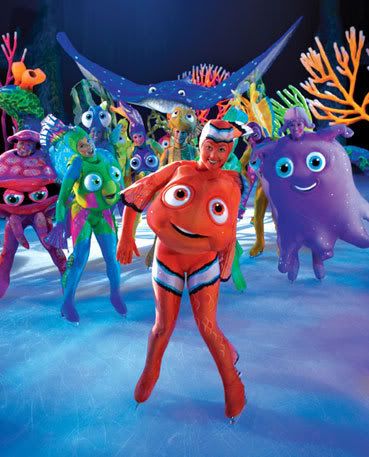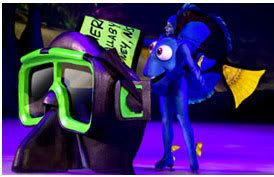 We saw Disney's

Finding Nemo on Ice

a few days ago. Actually, the day before Nicho's birthday (it was part of his present). It was amazing. The ticket said

No photography of any kind permitted

, so we didn't take our camera - but everyone else did! There were flashes from the crowd the whole way through. That was annoying. If you haven't seen it, you really should - they did such a good job with it. WOW! The jelly-fish scene is the best!