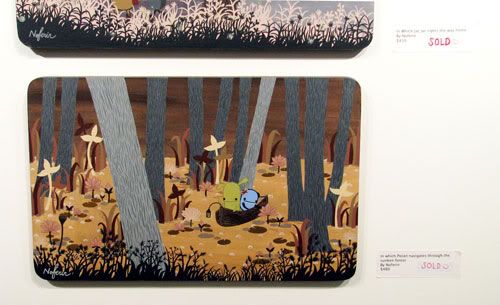 PinkyGhost, PinkyGhost is who we love most...(to the tune of White Stripes, "Little Ghost").
These are some pics that the beautiful Paola of PinkGhost in Florida took of a recent halloween show we were lucky enough to be part of. Seen the smiley face next to our paintings? hehe. It is rather dangerous looking at the
PinkGhost Website
as there are just so many things to choose from. They have the coolest toys and amazing art. Oh, there is just so much that we love here. You can see close ups of the finished paintings
here
.