Okay, here are some teasers for our final show of the year. Actually, this will be the last chance to get a Noferin piece before our big SOLO show in April, 2008 in Los Angeles. (more about that later, though!) This is one of a few pieces we are putting in a super exciting show at
CoproNason Gallery
in LA. Click
HERE
to find out the details of the show.
This piece, the one right here, is much larger than what Noferin usually works with. Actually, it is more than 3 times larger! We will post more preview sneakys as time goes by.
All of the Pecanpals (and some villagers too) will be in this painting!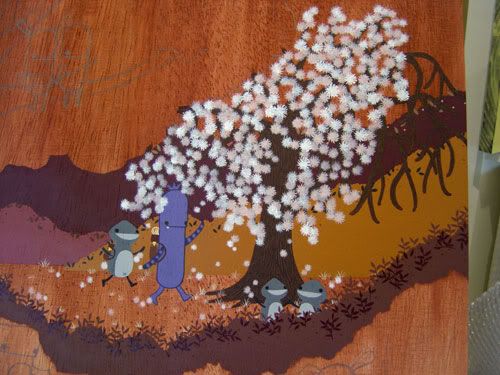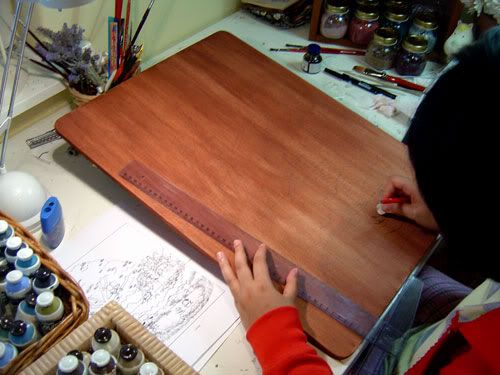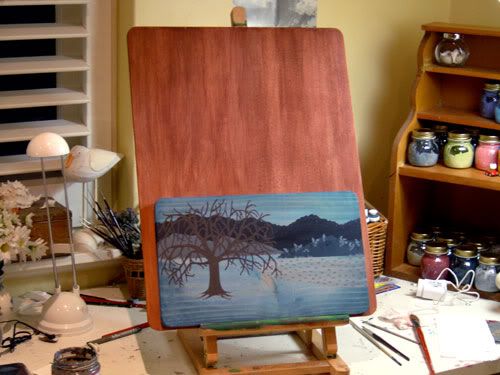 See? This is the new piece compared to our normal size! Big!!